At Bounti-Fare Restaurant, our meals are deliciously prepared, using the freshest and finest ingredients available, affording you a truly memorable dining experience. Relax in a casual, friendly atmosphere and enjoy dining as it was intended. From Steak to Seafood … Pasta to Dessert, we have it all & more!
For decades, the Bounti-Fare Restaurant, located in the beautiful Berkshires, has served as thee place for both residents and visitors alike, to experience quality dining, great times and fabulous drink. We feature an extensive dinner menu, affordable prices and excellent service.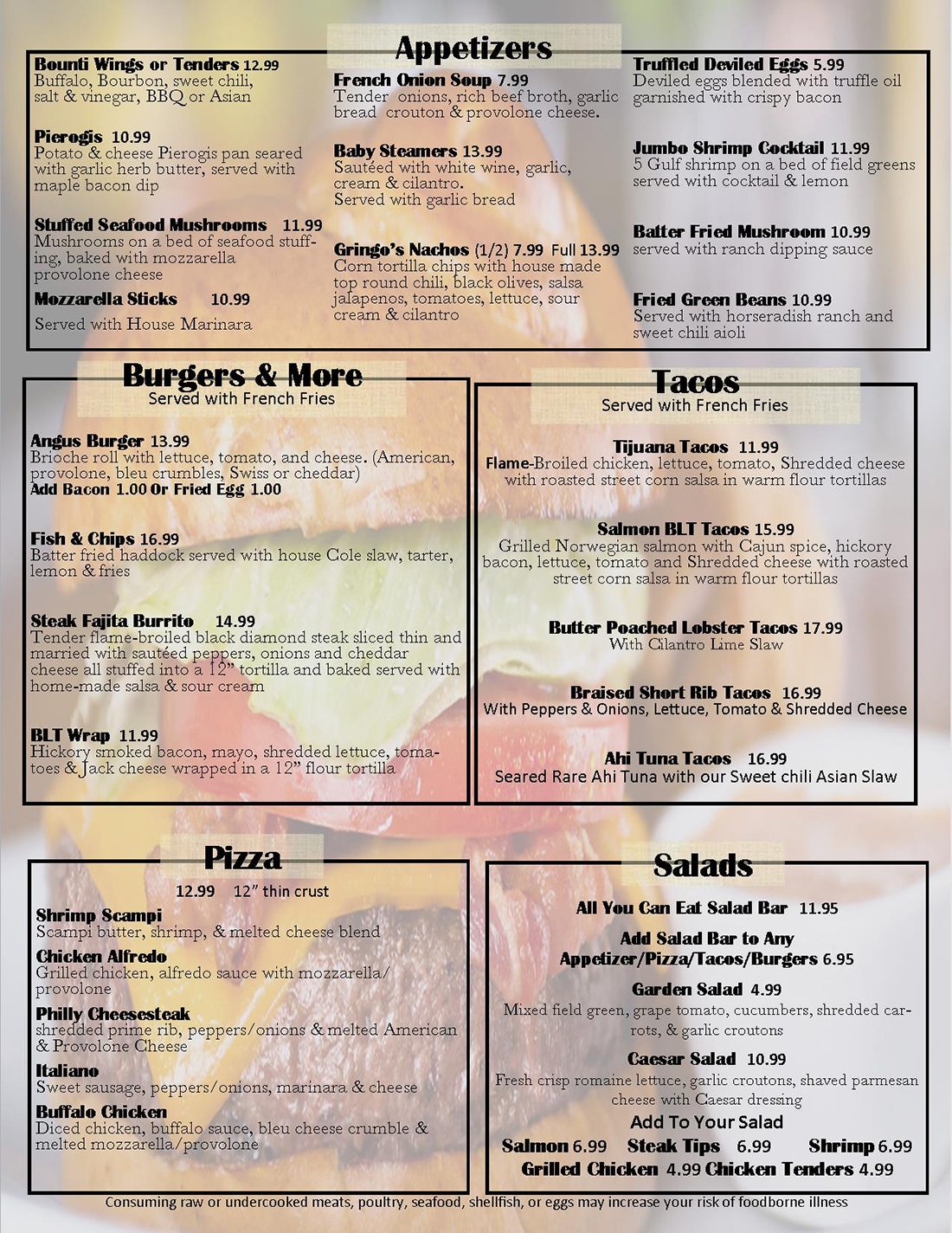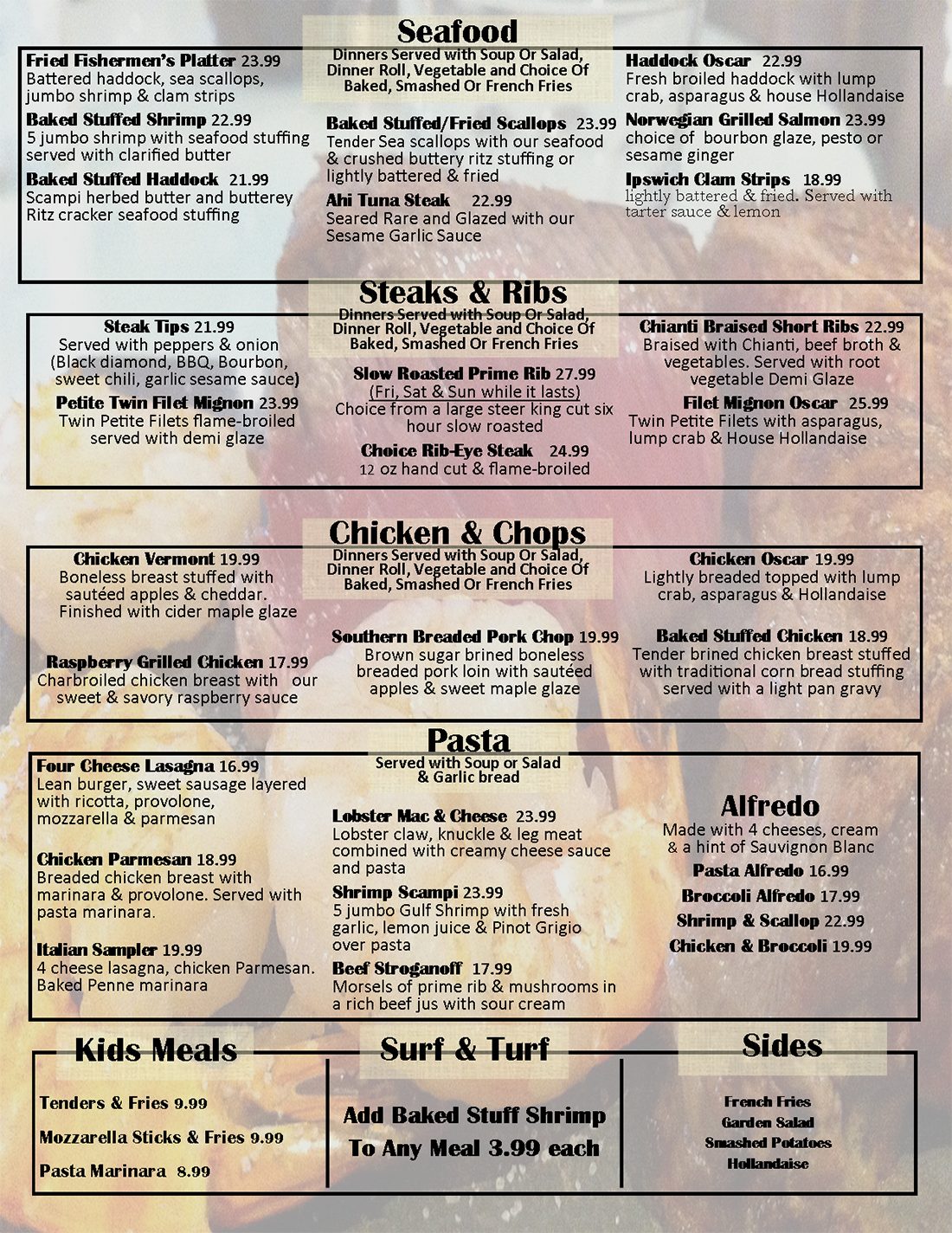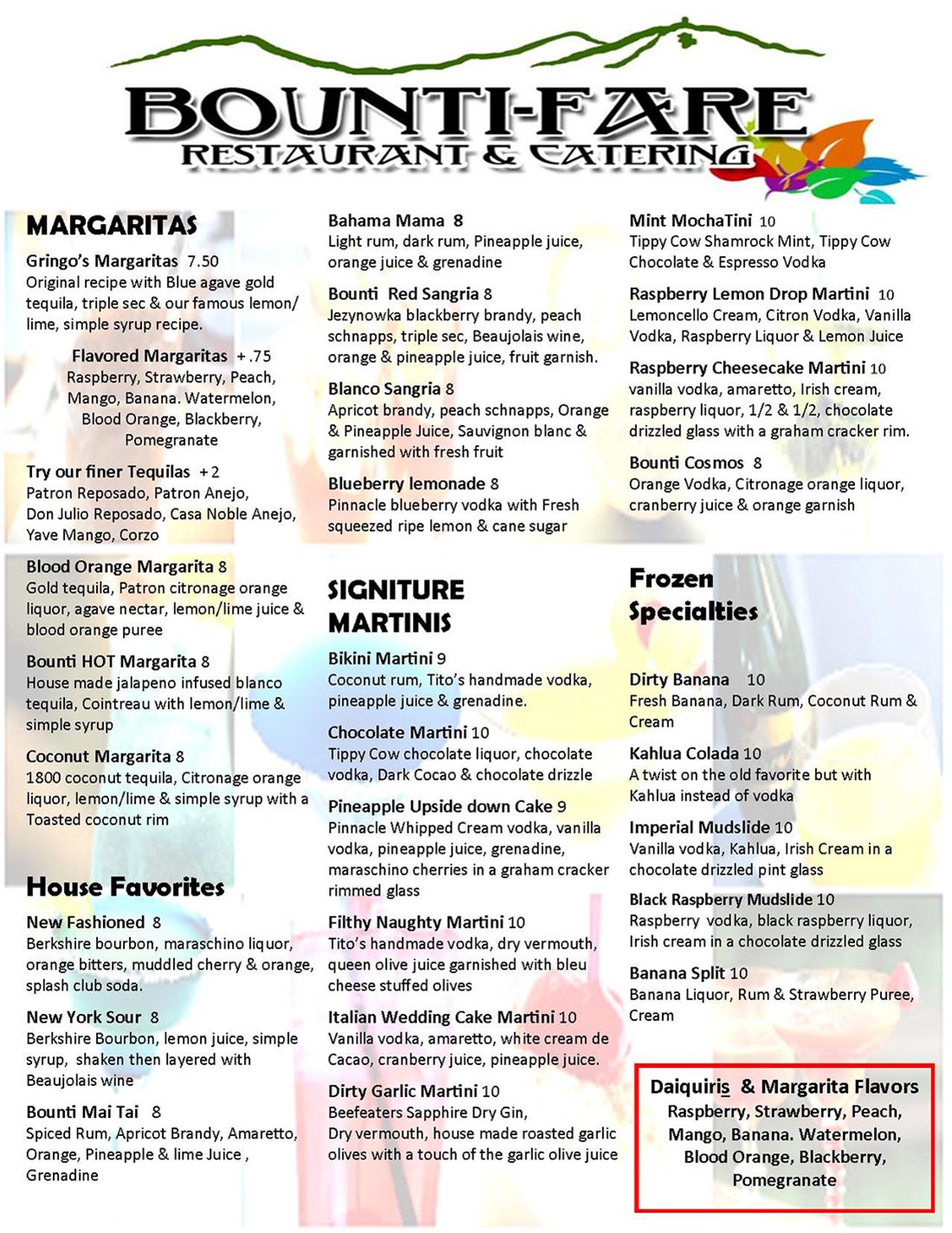 Eating undercooked meat, seafood or eggs may cause food born illness. Before placing your order, please inform your server if a person in your party has a food allergy. 18% gratuity may be added to parties of 8 or more. No separate checks!
Think Of Us For All Your Catering Needs
From Your Back Yard BBQ to Your Only Daughter's Wedding. We Have Many Packages To Offer That Can Be Customized to Meet Your Needs. Please Click Here For Our Catering Menu. Call and Set an Appointment with a Function Coordinator Today. Please Ask to See Our Newly Renovated Banquet Facilities.